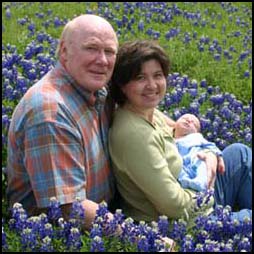 Clair, Jara & Christian

The Internet is Quickly Replacing the 'Yellow Pages'
Did you know that most people today peruse the internet, rather than scroll through the yellow pages of the telephone book? Yes, if you're not on the internet you may be missing a tremendous marketing opportunity!
My Goal
I spent 12 years of my 24-year career with American Airlines, designing and maintaining major websites. When my husband experienced serious health issues, I found it necessary to work from home. As he recovered, my mother began a very difficult battle with ALS. Flexibility made my 'telecommuting' situation very important.
So...in 2007 I began JaraDesigns.com. I am now helping others put the web to work for their business. Click here to see some of my portfolio.
Give your web site the professional attention it deserves.
Every project, regardless of size, receives my prompt, professional service and personal attention. My services include web design and maintenance, web hosting, domain name registration, web site promotion, consulting, and training.
I work with budgets from $500 and up, and most projects I handle come in at less than $10,000. Within this range, I can create what you need, from a simple informational sites to sites with heavier graphic/photo display.
Call me right away at 918.827.6381 so we can discuss your needs.